Located on the north-eastern side of the roundabout in Ombersley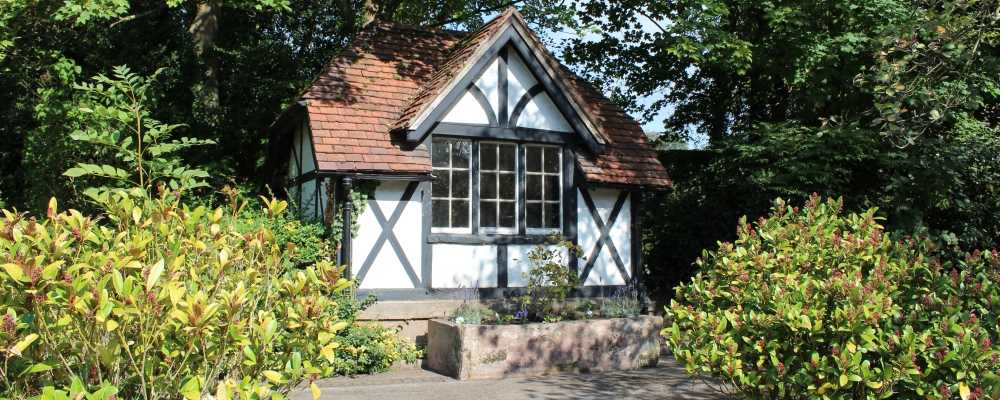 The 'weighbridge hut' sited to the north east of Ombersley roundabout formerly housed the weighbridge equipment and official operating it for the county council. Originally positioned on the west side of the Main Road carriageway alongside the house known as 'Cresswells' (see picture below), it was moved to its present position in the 1930s and the weighing equipment was removed.
Ombersley and Doverdale parish council currently maintain the building although it was originally owned by the county council. It is hoped at some point to fund a renovation of the hut as a local exhibition and information venue for the parish.
Plague Stone
To the left of the hut is a stone trough which bears a brass plaque. It is alleged to have been used as a depository for food at the entrance to the village during the plague epidemic of the 17th century.