Ombersley, Uphampton & Northampton Conservation Areas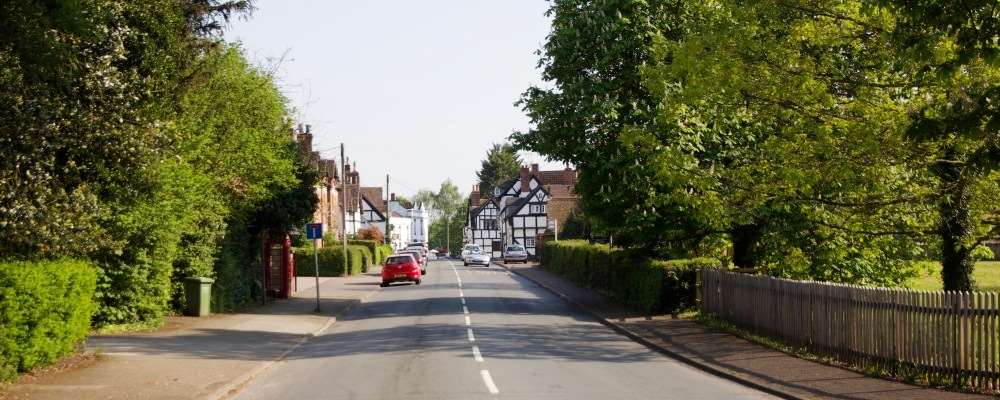 A characteristic feature of the parish is its rich vernacular heritage dating back to the 16th and 17th centuries. In total the Parish contains 150 Listed Buildings:
1 x Grade I
5 x Grade II*,
144 x Grade II
Two-thirds of these listed buildings are located in the 3 Conservation Areas of Ombersley, Uphampton and Northampton.
The character of the Ombersley Conservation Area is that of a busy thriving village, which has been relatively unspoiled by modern development, steeped in history strongly influenced in its form and appearance by the Ombersley Estate. The cluster of the early medieval settlement is clearly visible alongside 18th and 19th century planned Estate development, producing a contrast of building densities, periods, styles and materials. Buildings are set against a backdrop of mature trees and are interspersed with numerous vistas, open spaces and gardens, each of which makes a significant contribution to the character and appearance of the village, with significant support from the Ombersley Conservation Trust.
There are 59 listed buildings or monuments in the village, including Ombersley Court which is a Grade 1 listed, country house built in 1724-32 by Francis Smith of Warwick for the first Lord Sandys.
The Uphampton Conservation Area is distinguished by still visible impacts of medieval and post-medieval settlement to the present day with 21 Grade II listed buildings in the hamlet. Existing half-timbered buildings suggest a 16th century farming settlement focussed on Pipestyle House and Baytree House, with surrounding cottages of late 16th and early 17th
centuries. The use of locally available red sandstone and timber is particularly prevalent. There are glimpses of gardens, trees and distant countryside between dwellings, over boundary walls and panoramic views from many points in the Conservation Area.
The Northampton Conservation Area was designated in 1975. Many vantage points in the conservation area and adjoining fields afford magnificent views – eastwards to the Cotswold escarpment and Bredon Hill, and westwards to the Malverns, Woodbury and Abberley Hills, and the Shropshire hills. Within the Conservation Area there are eight Grade II listed buildings. Most notable are Woodfield Cedars (18th – 19th century), Yew Tree House (16th – 17th century) and Woodfield House (18th – 19th century) with its surrounding park land. Other earlier cottages and a number of farm buildings have been converted to dwellings.