A Woodland Trust Project – "Woods on your doorstep"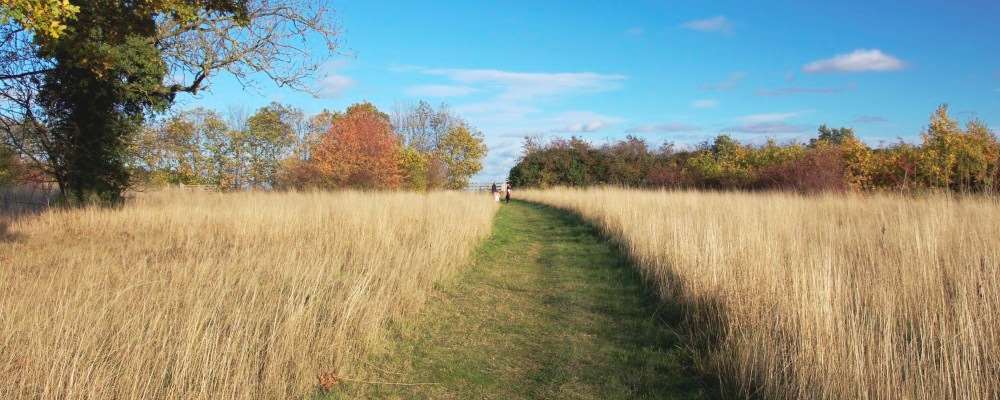 Grid reference SO 830651 OS 1:50,000 sheet No.150
Millhampton Wood lies northwest of Ombersley, 400 metres west of the lane between Uphampton and Batterton Green.
The site was planted in the winter of 2000/2001 as part of the Woodland Trusts Millennium project called 'woods on your doorstep'. The 12 acre site was purchased with the help of the Millennium Commission, the Sainsbury family, Homebase and through donations from local residents. The community were also involved in the design and subsequent planting in the new woodland.
The woods are planted with native broadland trees and shrubs and has a sculptured iron seat, made by Frank Homer, at its heart. As a botanical feature a Whitty Pear or Old Sorb tree (a descendent of a local sorbus tree) was planted in the small block to the northeast of the pedestrian entrance.
Uphampton preservation society were also given permission to plant an oak tree in memory of local resident Ron Naylor, who reached the age of 100.
The wood has 3 public access points which link with the local public footpath network and within the site 900 metres of informal footpaths. Surrounded by agricultural arable fields it is an important part of the local landscape and a habitat feature, which is much enjoyed by walkers and dog owners. Views encompass the mid Severn valley and Abberley hills.
The woodlands are managed by, and more information is available from the Woodlands Trust.
https://www.woodlandtrust.org.uk